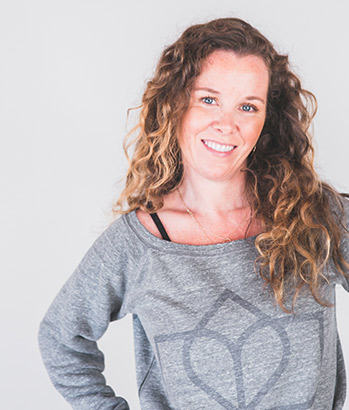 Michele Tamplin | Physiotherapy
Michèle Tamplin earned her physiotherapy degree from the Royal College of Surgeons in Ireland and also holds a Bachelor of Science in Kinesiology from Vanguard University in Southern California. Michèle is registered with the College of Physiotherapists of British Columbia and is a member of the Canadian Physiotherapy Association, the American Physical Therapy Association and the Irish Society of Chartered Physiotherapists.  She has been practicing as a physiotherapist since 2002.  
Michèle employs a biomechanical and neuromuscular approach to treatment utilising clinical skills and post-graduate training in areas such as: myofascial release, joint mobilization, Mulligans mobilization with movement, biomechanical analysis, core stabilization, postural retraining, Kinesio Taping Method, craniosacral therapy,  specific exercise prescription, custom orthotic, custom brace and compression stocking fittings.  She enjoys treating a wide variety of conditions ranging from sport to chronic persistent injuries and has spent a year working at the Rotunda Maternity Hospital, gaining experience in woman's health.  Recently she has become interested in a dynamic treatment approach, consisting of objective measures,  aimed at improving quality of life and function in the ageing population. She is passionate in regards to patient care, aiming to return her patients to their maximum potential, quickly and safely, and to empower them with both knowledge and self-treatment programs tailored to meet their specific needs.  
Michèle has clinical and personal experience in many disciplines, sports and activities.  Her love of competitive tennis facilitated her studies while obtaining a tennis scholarship to university in California.  She owned a physical therapy practice in Maui and her passion for the ocean, transcended into the physiotherapy care of professional kitesurfers, stand up paddlers, windsurfers and surfers.  Involvement in activity such as snowboarding, skiing and downhill biking has facilitated a unique understanding of the underlying movement and postural faults associated with certain movements.  This has resulted in the development of movement re-education strategies to optimise pain free function and prevention of future injury.