Pilates
A highly focused method of exercise, Pilates improves physical strength, flexibility, posture and coordination. It is a full body workout either practiced on a mat or on the Pilates equipment. The Pilates equipment use springs for resistance, which facilitate deep muscle conditioning and rehabilitation.
At FORM we offer programs for Mat Pilates, Equipment Pilates, Pre & Post Natal Pilates as well as Clinical Pilates (aka Physical Therapist Support Worker Sessions or PTSW sessions).
"Change happens through movement, and movement heals.'' ~ Joseph Pilates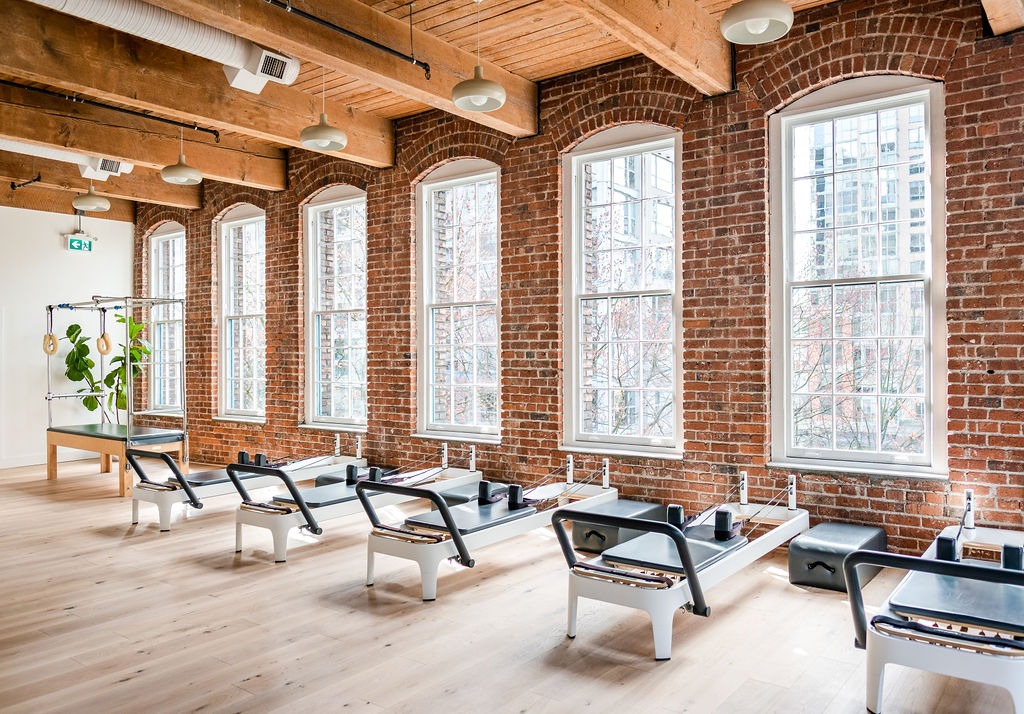 Private sessions and group classes with the Pilates equipment are the crème de la crème of Pilates training. We offer private and group classes as well as duets for those friends who come as a package. Private sessions are where you want to start if you're injured.
We require all participants in our 55 minute Premier Group Equipment classes to attend at least 5 private sessions or a progressive 4 or 8 week Beginner Series to learn the Pilates exercises and technique and how to use the equipment safely. We also use your first 5 private sessions to build a custom workout program for you to use in our self-directed Group Classes. We recommend starting with our introductory offer of $110 Private Pilates Assessment  followed by the 1st Four for $499 private Pilates package.
Less is more: We limit our group Reformer classes to 8 participants to ensure lots of hands on correction and proper instruction.
Clinical Pilates sessions at Form Body Lab are technically 'The Assignment of Task to a Physical Therapist Support Worker' aka PTSW and are a part of ongoing physiotherapy programs. These sessions are delegated and supervised by one of our in-house Physical Therapists and use Pilates based exercises to facilitate your active rehabilitation. PTSW sessions are taught by Pilates Instructors in one-to-one sessions, however your Physical Therapist determines what to include in your active rehabilitation program, the duration and frequency of sessions. You will have ongoing private sessions with both your physical therapist and your PTSW instructor throughout your active rehabilitation program in a combination determined by the physical therapist. The first step to partaking in this program is to book your Initial Assessment with one of our Physical Therapists or call for more information.
PTSW sessions are covered under most extended healthcare plans. Please check with your provider to determine your eligibility and coverage.
Your first class is $30. After that we recommend purchasing a package of either 4 or 8 classes, though drop-in's are available as well. Group Mat Pilates focuses on core, back and glute strength and are suitable for individuals in good health and who do not have major injuries. If you are injured we recommend attending at least one private Pilates session for an assessment before entering the Group Mat Pilates classes.
Less is more: We limit our Mat Pilates classes to 9 students so all clients receive hands on corrections and personal attention.