Facials Downtown Vancouver
Recharge, Renew, & Revitalize Your Skin!

All-Inclusive Wellness
At FORM your wellness is our top priority and we've carefully curated a suite of luxurious services to address every aspect of your health and vitality, all conveniently located under one roof.

Unparalleled Expertise
We recognize that everyone's wellness journey is unique and our seasoned team of professionals are not only well-versed in their respective fields but are also deeply committed to understanding your specific needs.

Step Into Luxury
At FORM, wellness is synonymous with luxury. Nestled in the heart of Downtown Vancouver, our studio is designed to be your sanctuary—a place where you can disconnect from the chaos and reconnect with yourself.
Nourish Your Skin, Nurture Your Soul
At FORM, we believe that true beauty emanates from a balance between the mind and body. Our specialized facials are transformative experiences, crafted to rejuvenate your skin and re-energize your spirit. Using a harmonious blend of natural ingredients and advanced techniques, we delve beneath the surface to bring out your skin's natural luminosity. Step into our sanctuary, and let us guide you on a journey to flawless skin and a refreshed soul. 
Our Exceptional Facial Options
We are excited to offer a range of exceptional facial treatments designed to rejuvenate your skin, relax your body, and leave you feeling refreshed. Our goal is to provide you with customized experiences that cater to your unique needs and concerns. Explore our offerings below to find the perfect treatment for you: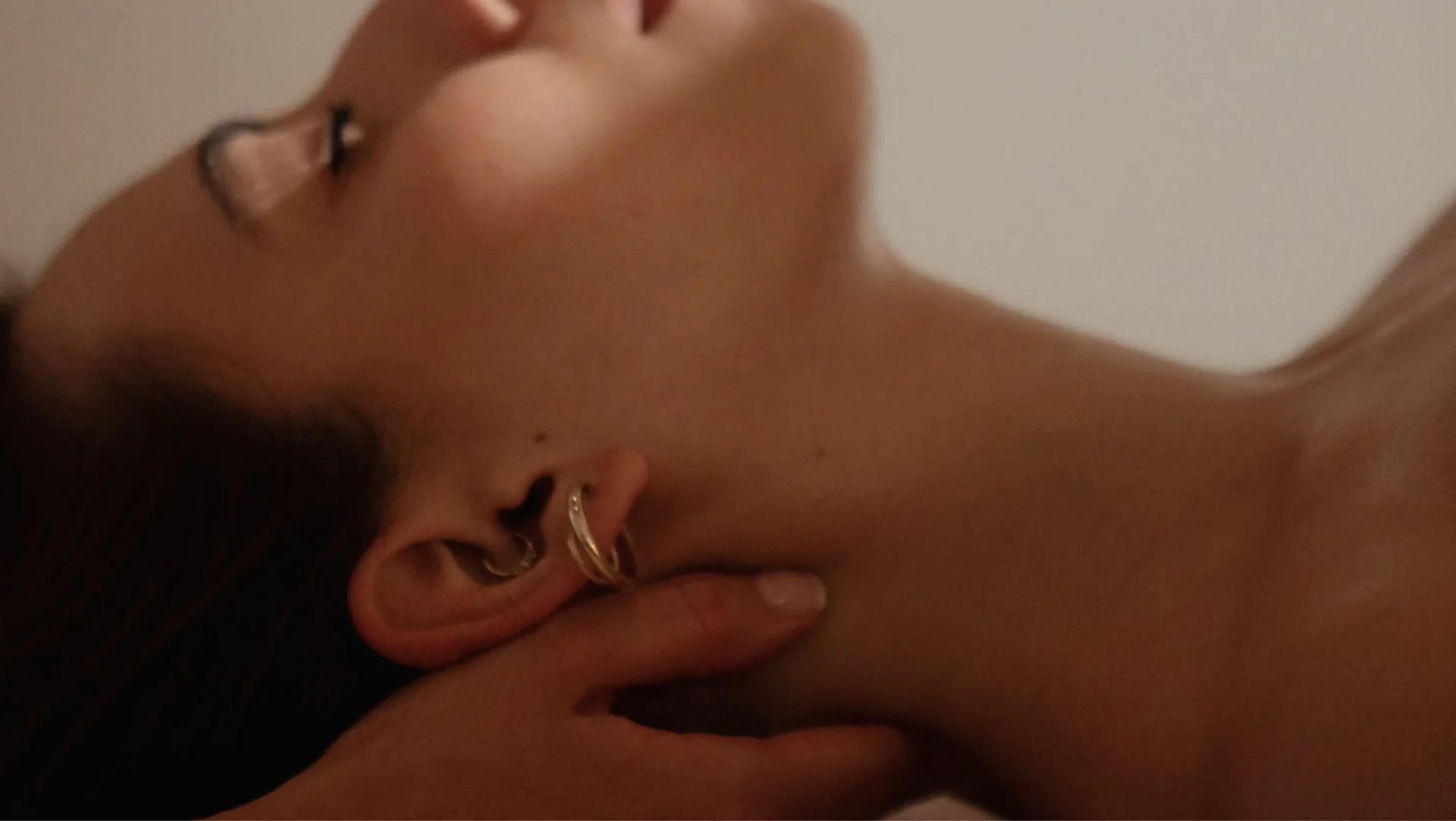 Indulge in the ultimate relaxation with our Bespoke Treatment, where luxury meets customization. Whether you're seeking to address specific skin concerns or simply unwind from the day, this 60-minute or 90-minute facial is tailored precisely to what your skin needs. Our expert therapist will conduct an in-depth analysis of your skin to craft a treatment plan that guarantees results. Let us take the guesswork out of your skincare routine and treat you to an experience that will reveal your best skin yet.
Pricing:
60 mins: $195 plus tax
90 mins: $220.00 plus tax
The Sculpting Buccal Treatment
Experience unparalleled tension relief and rejuvenation with our Sculpting Buccal Treatment. This 75-minute treatment combines lymphatic drainage to soothe and relax, followed by a muscle-melting massage for your face and inside your mouth. Known for its effectiveness in addressing TMJ symptoms, our unique intra-oral massage, based on the renowned Yakov Gerchkovich technique, provides lifting, plumping, and relaxing results. Discover the transformative power of this treatment that leaves you feeling renewed inside and out.
Pricing:
75 mins: $199.00 plus tax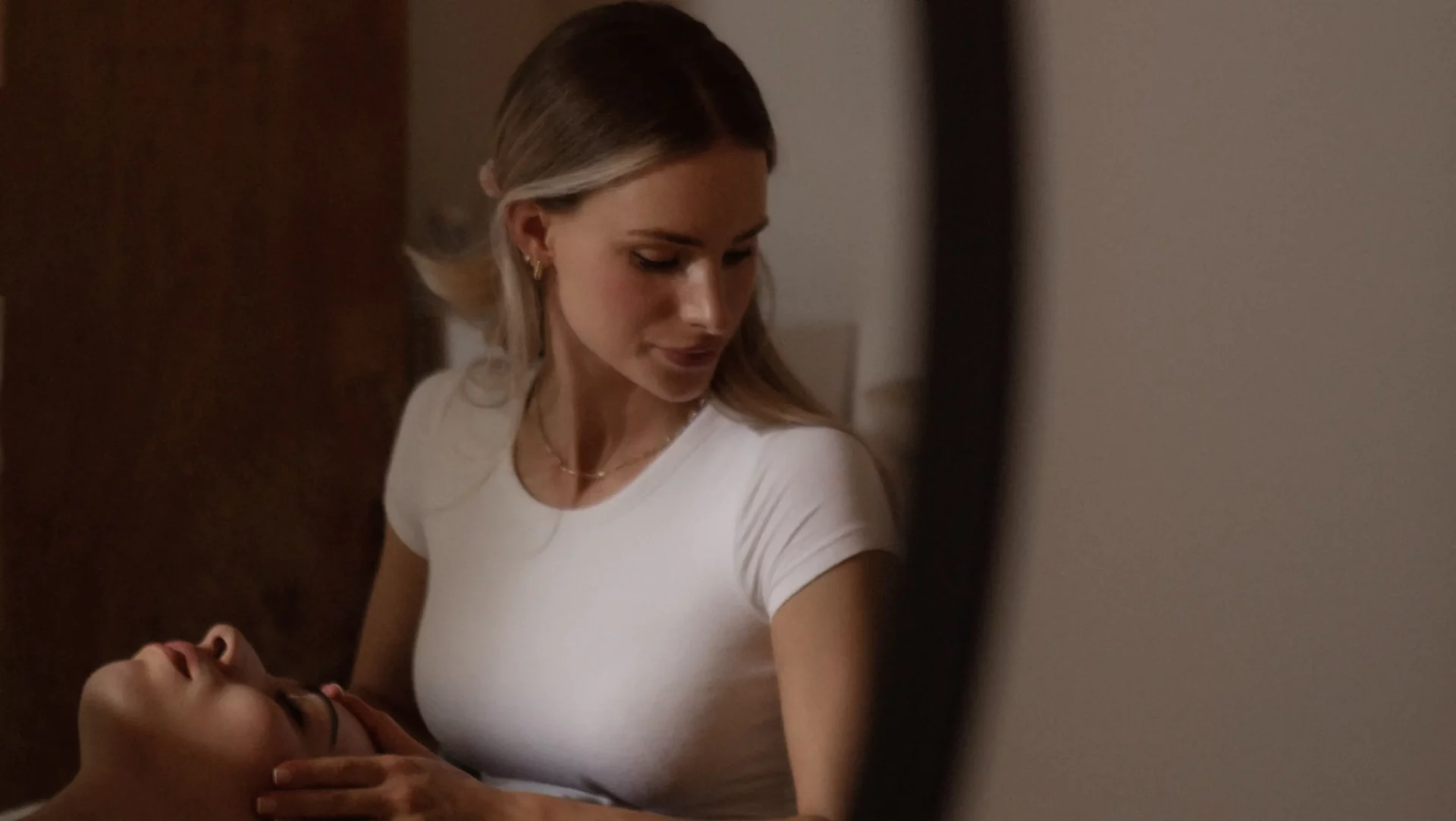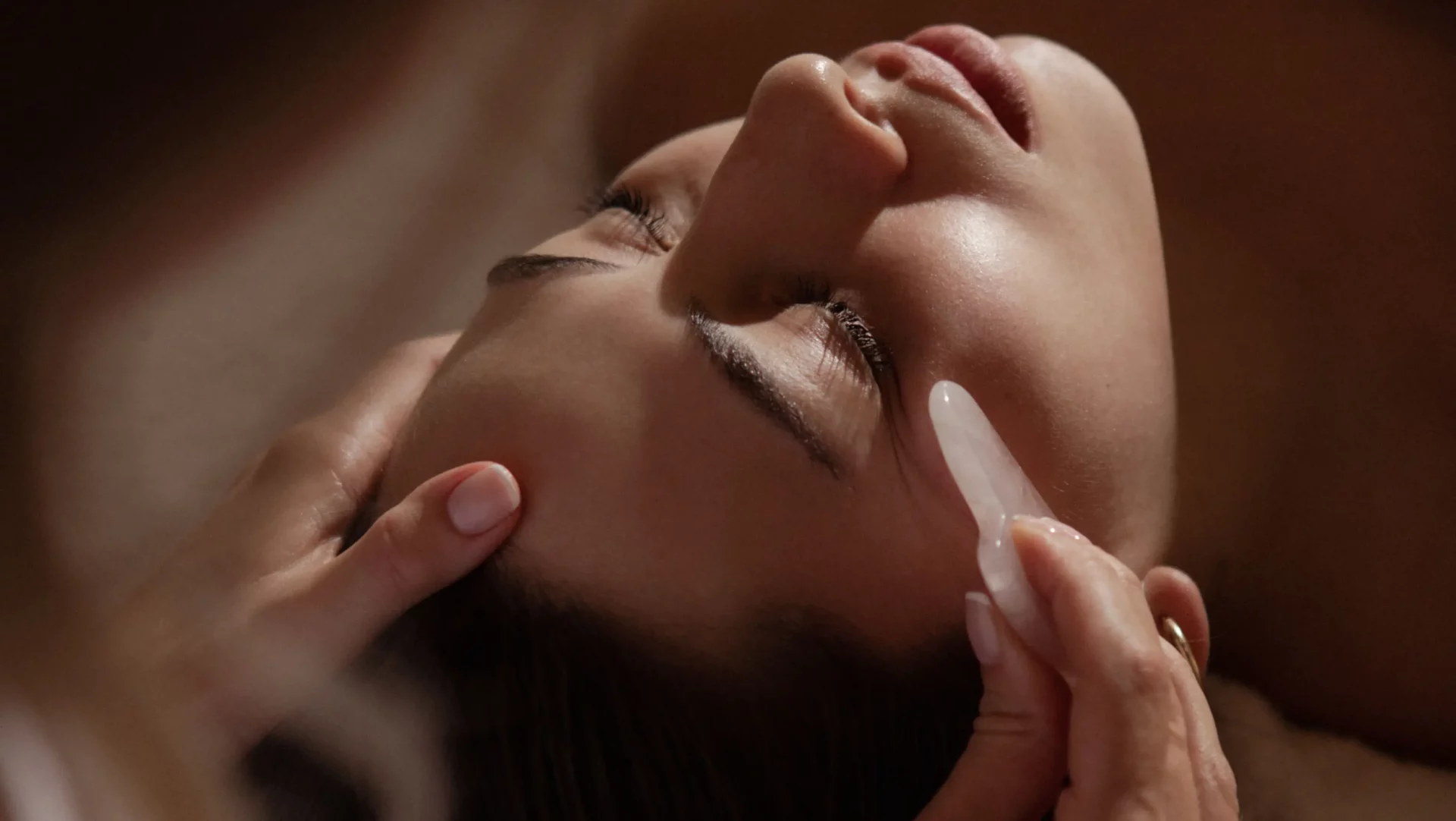 Achieve a radiant and smooth complexion with our Dermaplane Treatment. This 30-minute technique involves the gentle removal of peach fuzz and dead skin, unveiling a flawless canvas for deeper product penetration. Say goodbye to waxing and threading – our dermaplaning offers a superior alternative. To ensure your comfort, our treatment includes LED therapy that minimizes irritation and redness, leaving your skin radiant and refreshed.
Pricing:
30 mins: $70 plus tax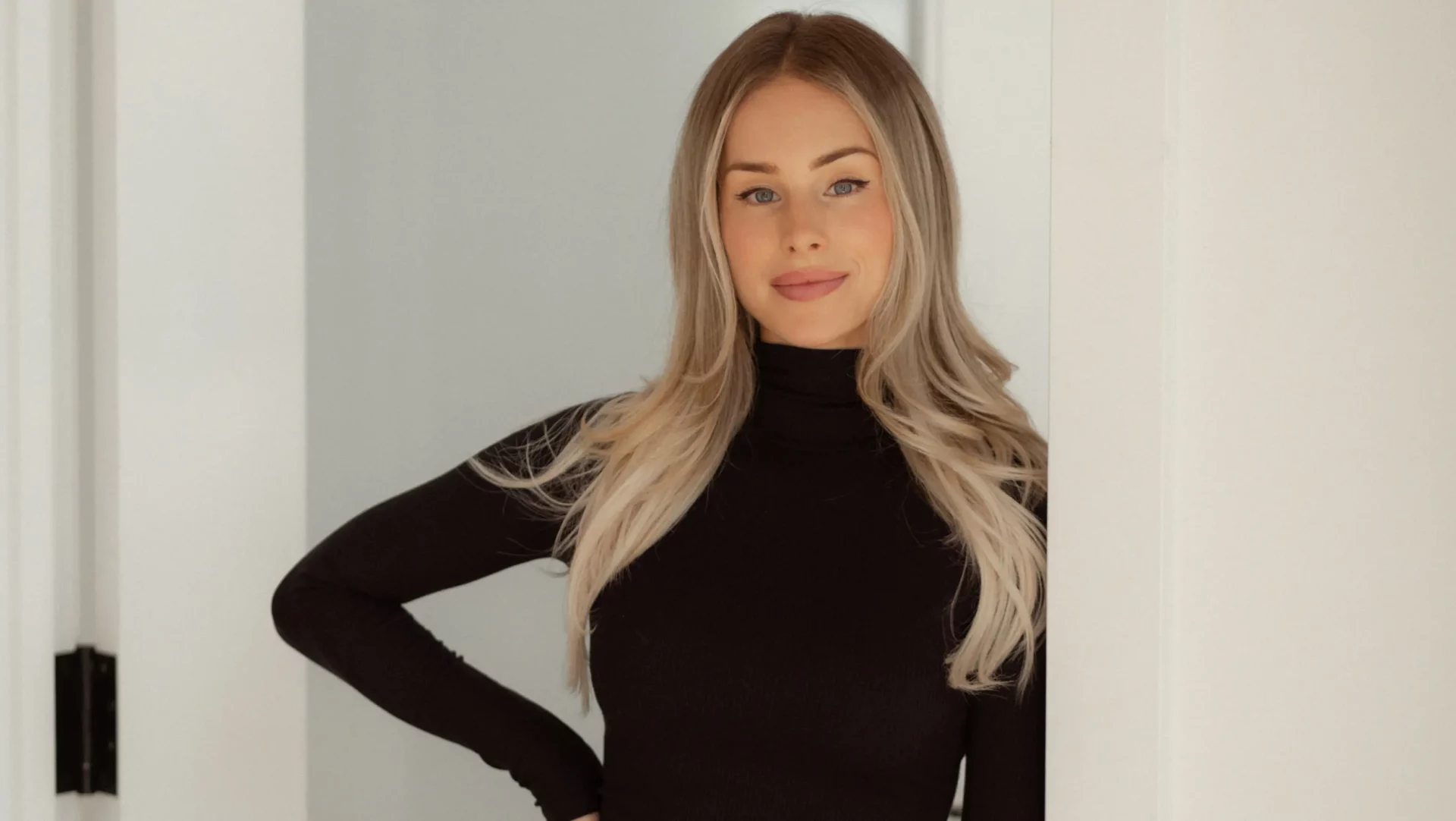 About Hannah, Our Skin Expert
As a passionate advocate for skin health, Hannah embarked on a journey to explore the realm of skin and body care. With years of personal experience addressing her own skin concerns, she is dedicated to extending her expertise to help you achieve your skin goals. Hannah's mission is to provide upscale, results-driven treatments that address a range of skin issues, while also offering luxurious and relaxing experiences for your mind and body.
A firm believer in holistic well-being, Hannah strives to ensure that your inner balance reflects in your outer glow. Whether you're seeking relief from TMJ, tackling acne, or addressing the signs of aging, our treatments are tailored to meet your unique needs. Discover why Hannah's treatments have earned the reputation of being "the best in Vancouver." Come, experience the difference, and leave feeling rejuvenated, confident, and ready to conquer the world.
Book Your Transformational Experience Today
Hannah is available Tuesdays, Wednesdays, Fridays and Saturdays from 11 am – 7 pm. 
Vancouver

Shaughnessy

Westend

Gastown

Downtown Vancouver

Strathcona

Kitsilano

Point Grey

Yaletown

West End

Main Street 
Facials Downtown Vancouver FAQs
What Is a Facial?
A facial is a multi-step skin treatment that cleanses, exfoliates, and nourishes the skin. It's designed to promote a clear, well-hydrated complexion and can help your skin look younger.
BUILD ENDURANCE

Pilates is a mental and physical endurance test, requiring your utmost concentration through each series of movements. While initially, you may need to pause, the ultimate aim is to maintain continuous flow in your Pilates practice, crafting a fluid dance of motion.

SCULPT MUSCLE SHAPE & TONE

Utilizing your body's own weight and the spring tension in Pilates equipment, the workout leads to muscle development—front, back, and sides alike. Watch as your body gradually transforms, with regular Pilates practice unveiling noticeable muscle tone and definition.

FLEXIBILITY

It's essential to strike a balance between strength and flexibility. Tight ENHANCE muscles can restrict mobility, leading to discomfort. Pilates incorporates dynamic stretches, which warm the muscles for a more effective response. This method increases joint mobility, promoting longevity of joint health.

 

IMPROVE ALIGNMENT

Misalignment places undue strain on muscles, ligaments, and joints. Pilates offers an avenue to rectify these imbalances, enabling muscles to function optimally. Improved alignment minimizes the gravitational pull on your spine and joints, reducing the risk of strain or injury while enhancing your body posture.

 

AMPLIFY STRENGTH

Pilates offers a comprehensive body conditioning regimen, gradually bolstering strength from within. This dynamic strength training program targets each muscle group, leading to increased metabolism, lowered blood pressure, reduced cholesterol levels, and a lower risk of injury.

ALLEVIATE STRESS

Exercise is a potent antidote to stress, and Pilates is no exception. It encourages a deep, mindful breathing pattern, leading to the relaxation of tense muscles and a rush of feel-good endorphins. This combination helps cultivate a more relaxed and positive state of mind.

 
How Often Should I Get a Facial?
For most people, it's ideal to get a facial every 3-4 weeks or once a month. This is because the skin cell turnover cycle is about 28 days long. Regular facials can help to keep your skin clear, hydrated, and looking its best.
Can Facials Address Specific Issues?
Yes, our facial treatments cater to various issues, including relief from TMJ, acne, and signs of aging. Each facial is customized to meet your unique needs.