Tailored Reformer Pilates in Vancouver
A Symphony of Strength and Flexibility!

All-Inclusive Wellness
At FORM your wellness is our top priority and we've carefully curated a suite of luxurious services to address every aspect of your health and vitality, all conveniently located under one roof.

Unparalleled Expertise
We recognize that everyone's wellness journey is unique and our seasoned team of professionals are not only well-versed in their respective fields but are also deeply committed to understanding your specific needs.

Step Into Luxury
At FORM, wellness is synonymous with luxury. Nestled in the heart of Downtown Vancouver, our studio is designed to be your sanctuary—a place where you can disconnect from the chaos and reconnect with yourself.
Embark on a Revolutionary Fitness Journey
At FORM Body Lab in Downtown Vancouver, your fitness experience is about to be reimagined. Stepping into our studio means more than just joining a class, it's your invitation to a transformative Reformer Pilates journey that pushes boundaries and redefines the essence of physical well-being. 
Nestled in the vibrant heart of the city, our studio offers a fusion of innovation, passion, and unparalleled expertise. Here, each session holds the promise of unlocking new dimensions of your body's potential, ensuring your fitness aspirations are not only met but surpassed.
Unravel the Power of Reformer Pilates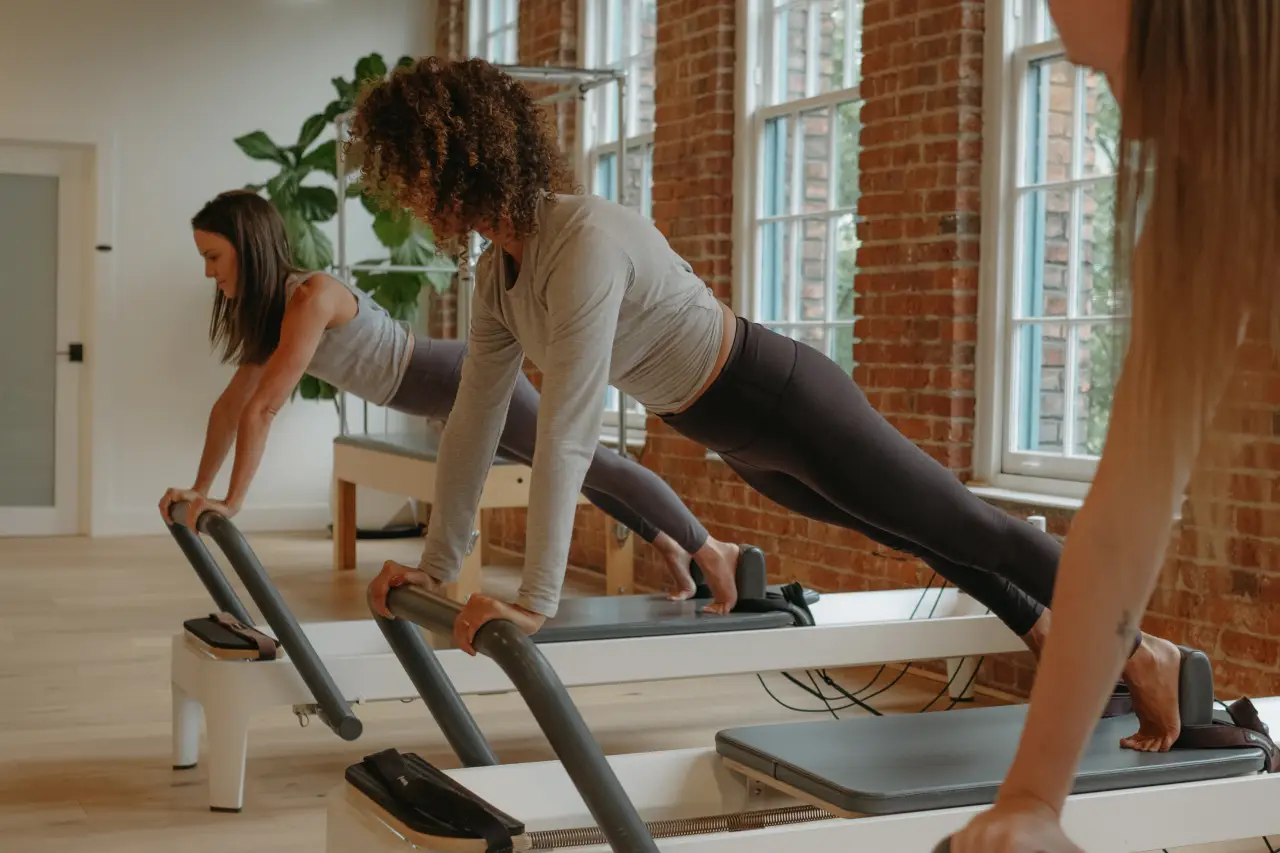 Reformer Pilates isn't your standard Pilates session, it's an invigorating evolution of the traditional practice. Harnessing the power of the reformer machine, this modality infuses classic Pilates movements with increased resistance and a wider range of motion. The reformer's unique setup—a sliding carriage, adjustable springs, and varied attachments—introduces a level of versatility that pushes boundaries, making each session an exploration of your body's true capabilities.
Transformative Benefits to Elevate Your Fitness Journey
Unleashed Potential:

Dive into a workout that taps into muscles you never knew existed, sculpting and toning your physique in novel ways.

Core Mastery:

With the reformer's dynamic resistance, your core is consistently engaged, building a strong and stable powerhouse that benefits every movement.

Flexibility Reimagined:

Enhanced stretches on the reformer promise improved flexibility, ensuring your body remains limber and agile.

Mindful Momentum:

The intricate movements required by the reformer foster a deeper mind-body connection, honing focus and fostering mental clarity.

Versatile Vitality:

Catering to all fitness levels, from beginners to seasoned pros, Reformer Pilates adapts to your pace, ensuring you're both challenged and safe.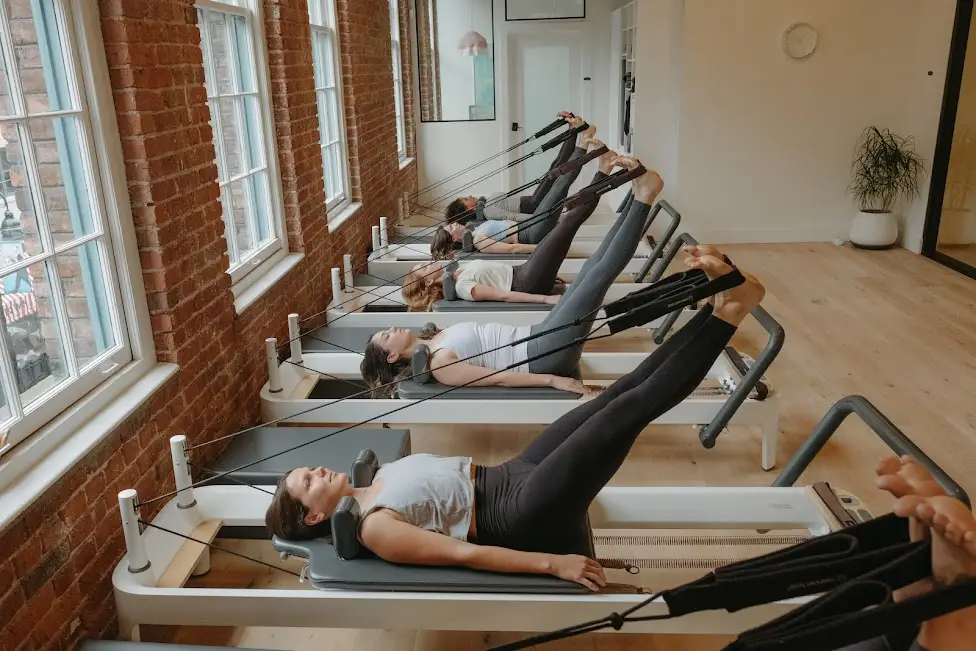 Our Reformer Pilates Methodology

A Truly Tailored Experience Just For You
Every individual brings their unique set of goals, challenges, and aspirations to our studio. Recognizing this, we make it our mission to ensure that each Reformer Pilates session is tailored to you.

Cutting-Edge Reformer Machines
Our commitment to providing an unparalleled Pilates experience is evident in our equipment. Our studio is adorned with the latest in reformer machine technology, boasting an array of adjustable settings and features. 

Driven by Passion, Guided by Expertise
It's not just our equipment that sets us apart—it's our people. The FORM Body Lab team comprises dedicated professionals whose passion for Pilates is only rivaled by their commitment to your success. 
Book Your Transformational Experience Today
Overcome Common Conditions With Personalized Pilates
Back Pain

Arthritis

Injury Prevention

Knee Pain

Joint Pain

Sports Injuries

Headaches & Migraines

Tennis Elbow

Hip Pain

Postural Issues
Meet Our Pilates Experts in Vancouver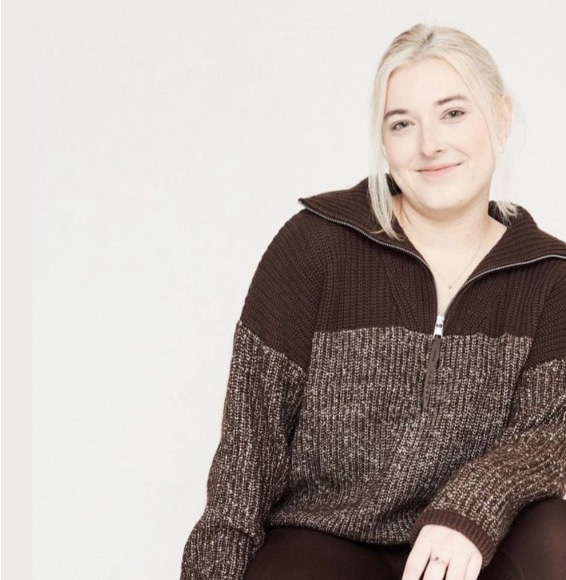 Vancouver

Shaughnessy

Westend

Gastown

Downtown Vancouver

Strathcona

Kitsilano

Point Grey

Yaletown

West End

Main Street 
Reformer Pilates Vancouver | Downtown Vancouver FAQs
What is Reformer Pilates?
Reformer Pilates is a type of Pilates that uses a specialized piece of equipment called the reformer. This machine has a sliding carriage and adjustable springs that provide varying levels of resistance, allowing for a wider range of exercises and added intensity compared to mat Pilates.
Is Reformer Pilates suitable for beginners?
Yes, Reformer Pilates is suitable for individuals at all levels, including beginners. The adjustable nature of the reformer machine means exercises can be modified to accommodate varying fitness levels. Our experienced instructors at FORM Body Lab ensure newcomers feel comfortable and confident as they learn the ropes.
What benefits can I expect from Reformer Pilates at FORM Body Lab?
Reformer Pilates offers a myriad of benefits, including increased muscle strength, enhanced flexibility, improved posture, and core stability. The reformer's dynamic resistance also means more efficient calorie burn and muscle engagement. Moreover, the mental focus required ensures a harmonious connection between mind and body.