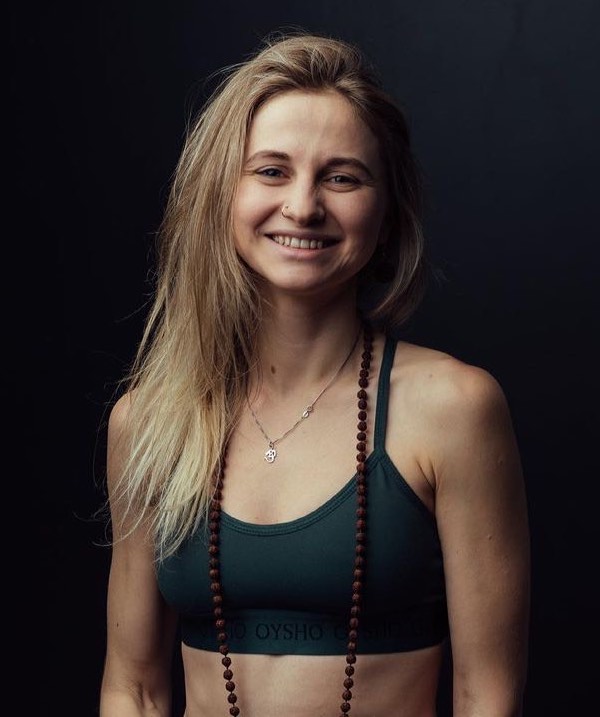 Taya (500HR RYT) was born and raised in Ukraine and, thanks to her father who is a yoga teacher as well, she has been living and breathing yoga since her teens.
Her journey as a yoga teacher began in Mysore, India with Traditional Hatha Yoga 200hr Teacher Training in 2014. Life has taken many turns since then: she was living and teaching yoga in Vietnam, opened a yoga space in Ukraine, traveled and taught yoga & movement in studios and retreats all around Latin America. Mastering her craft, Taya has completed 300hr Vinyasa YTT with Scott Nanamura from Tibetan Heart Yoga (USA). After this intensive program Taya is particularly focused on anatomical structure and postural movement(functional anatomy) to develop understanding of the subtle body and movement of prana/Qi/vital energy.
Taya is passionate about somatics and has completed multiple training in Embodied Yin, bodywork, Reiki and acupressure. If unique, soulful, authentic practice and connection is right up your alley – search no more.